Cultivate You Events
2017 Topics and Events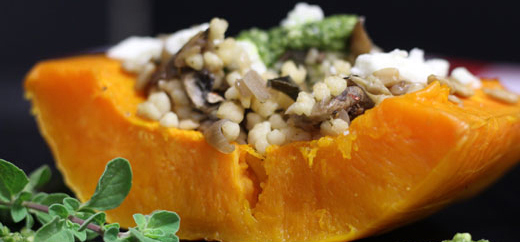 September: From-Scratch Cooking and Sustainability
Did you know that K-State's Dining Services makes your food from scratch? Not many campus dining programs do. It allows us to generate less waste, participate in an award-winning composting program, and most of all, serve the freshest foods possible. Read more.
Event: Learn more about the Better Beginnings Breakfast Bar and the many options on our salad bars.
Sept. 26, 12 p.m., at Van Zile Dining Center
Sept. 27, 12 p.m., at Kramer Dining Center
September 28, 12 p.m., at Derby Dining Center
October: Hydration
Thirst is a warning light on your dashboard telling you that your body needs more fluid to perform its everyday functions. We discuss ways to increase your intake of this essential liquid and avoid dehydration. Read more.
November: Community
Eating with others can not only lead to more nutritional consumption, but also can provide psychological benefits. Research has revealed that the more often people eat with others, the more likely they are to feel happy and satisfied with their lives. Read more.
Event: Exclusively Kansas: A meal made with Kansas ingredients
Nov. 14, 12 p.m., at Van Zile Dining Center
Nov. 15, 12 p.m., at Kramer Dining Center
Nov. 16, 12 p.m., at Derby Dining Center