Resident Assistant (RA) Hiring
Apply to be an RA!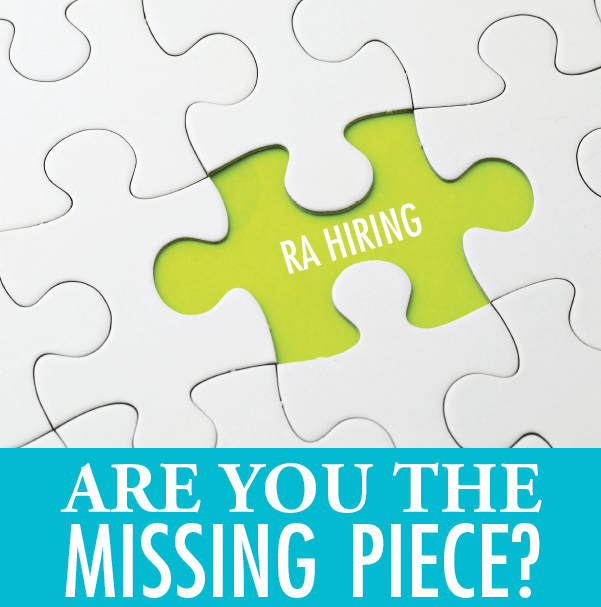 Do you have strong leadership and communication skills? If so, you should look into becoming a resident assistant with Housing and Dining Services. Our live-in RAs play a crucial role in enriching the experiences of those in the community by fostering communication between staff and students. These staff members educate and address the needs of those living in the residence halls or apartments.
Residence Hall RA Job Description
Jardine Apartments RA Job Description
Our on-campus residences range from traditional-style rooms with community bathrooms to suite-style living to apartments. If you think you have what it takes to be a leader in one of these communities, please plan on attending one of our mandatory information sessions.
Monday, Oct. 24; 6:30 p.m.; Putnam Lobby
Thursday, Oct. 27; 6:30 p.m.; Wefald Hall Main Lobby
Tuesday, Nov. 1; 7 p.m.; Frith Community Center
Wednesday, Nov. 2; 7 p.m.; Derby 134
Monday, Nov. 7; 8 p.m.; Marlatt Hall 2nd Floor
Thursday, Nov. 10; 5:10 p.m.; Leadership Studies 126
Sunday, Nov. 13; 7 p.m.; Union 227
Monday, Nov. 28; 6:30 p.m.; Derby 134
Thursday, Dec. 1; 5 p.m.; Leadership Studies 123
Monday, Dec. 5; 7 p.m.; Wefald Main Lobby
You will not be able to apply unless you have attended one info session.
If you have questions, please contact Leandra Jenkins.