Housing and Dining Services
October HDS News
The semester my be speeding by, but autumn is always beautiful at K-State. We urge you to take a breather and enjoy yourself with a walk outdoors, an autumn-themed coffee or treat, an outdoor bonfire or any other seasonal activity you can think of. One event you absolutely don't want to miss is the All Souls' Dinner — check out the menu below.
Fall also means midterms are approaching! Hale Library is out of commission, but the services they provide are still accessible! View the service locations
list
or Hale recovery
map
online to find library help desk locations, printing services, computer labs and study spaces for groups and individuals.
Now that you're up to your eyeballs in homework and project deadlines, please don't forget that your student living staff is here to support you. Financial concerns, academic concerns, social life concerns ... we're here for you. Come talk to us!
Read the October HDS newsletter to see what's going on this month.
Also check out the October Inclusion newsletter to learn about LGBT History Month, and find resource recommendations from fellow K-State students.
---
Looking For a Job?
Are you looking for a great campus job? Our dining centers and retail operations are currently accepting applications and schedules for the fall semester.
Dining Services offers competitive wages and flexible hours that work with your class schedule. Visit our
employment page
to learn more and apply.
---
Many of our most frequently asked questions are covered in our Resource Guide (PDF)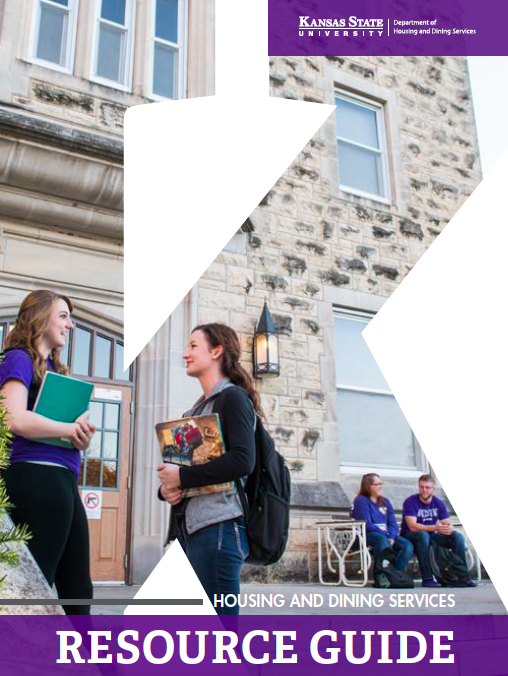 You can find more information about our services on our living options page.
---
You Are Welcome Here!