Housing and Dining Services
---
It's Time to Choose Your Experience for the 2017-2018 Academic Year
Now's the time to start thinking about choosing your on-campus living experience for next year. The application and contract are now available, and the earlier you complete them, the better. As a current resident, you're able to step in and reserve your space before we open the contract to new students. You have to act now, though!
Students who wish to live in one of our residences will have a new option this coming year: the "Hybrid Apartment." It's a blend of apartment-style living and residence hall convenience. Each resident occupies one of four single bedrooms but shares the two bathrooms, common living room, kitchen and laundry facilities with other roommates.
Check out the Explore Your Options worksheet to see what other options are available to you - there's one for everyone! Residence halls, apartments, Honors House, Smurthwaite Leadership/Scholarship House ... all with helpful staff, great amenities, security, convenient location, peers to study and hang out with, and all the other benefits that make on-campus living a great value. Learn more.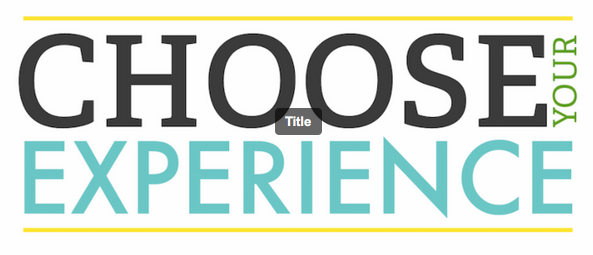 ---
Take a Look Inside Wefald Hall and Kramer Dining Center
The winter 2016 issue of K-Stater magazine features our sparkling new residence hall and dining center. The publication requires membership to the K-State Alumni Association to view, but we have permission to share the article with you.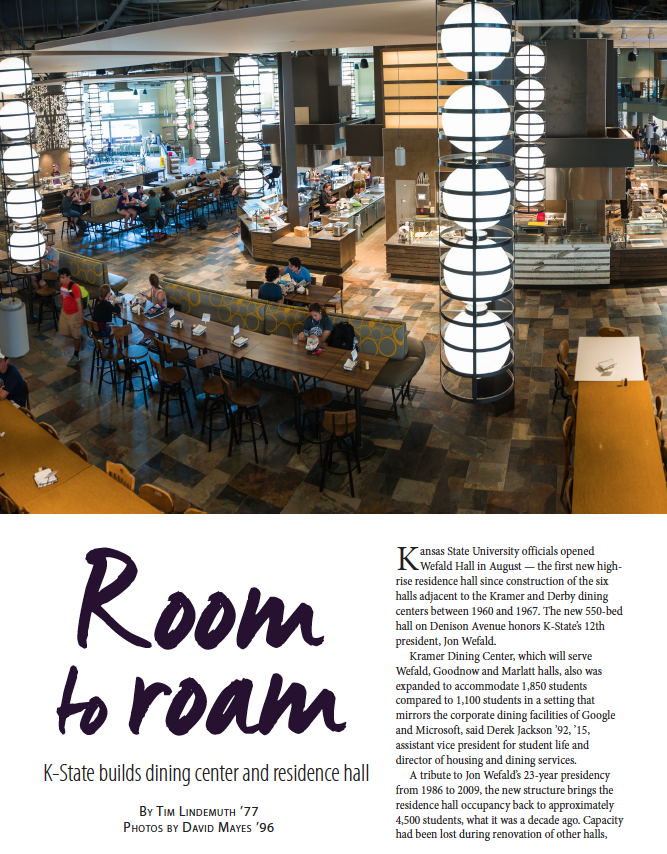 ---
Find Dining Options, Meal Plans, More on K-State Mobile App
By Communications and Marketing
The new campus dining module in the K-State Mobile app allows users to view dining hall menus and hours, purchase meal plans, calculate calories and more.
On-campus dining options for faculty and staff include JP's Sports Grill at Jardine Apartments, Call Hall Dairy Bar, The Cafe at Trotter Hall, the K-State Student Union and Cornerstone Coffee & Bakery in Wefald Hall and Jardine Marketplace.
Faculty and staff also can eat breakfast, lunch and dinner at Kramer, Derby and Van Zile dining centers, or purchase one of two meal plan options through the K-State app: 50 breakfasts or lunches, or 100 any time meals. The plans are purchased annually, and payment options include departmental invoice and payroll deduction.
Check your available meal plan or cat cash balances on the Connect website.
The mobile app also features:
Connect: Direct access to class schedules, email, calendars and more.
K-State Online: Access classes and course information.
Libraries: Virtually search the stacks and access research tools.
K-State Today: Keep up to date on the day's activities, news stories and more.
Emergency and safety: Updated with most recent campus advisories and warnings, as well as important campus phone numbers.
Sports: View athletic schedules and current news about K-State teams.
Social: Browse K-State's Facebook and Twitter accounts.
People and department directories: Look up and call phone numbers, see addresses and automatically connect to the map to navigate.
The K-State Mobile app is available on both the Apple App Store and Google Play.