Housing and Dining Services
Help Us Celebrate Marlatt's 50th Anniversary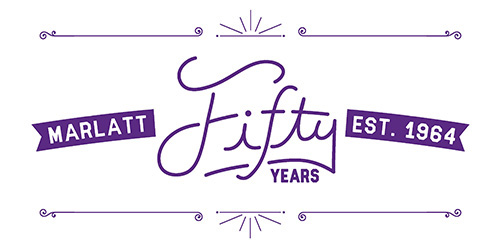 On Oct. 24, Housing and Dining Services will celebrate the 50th anniversary of Marlatt Hall. The hall, originally built in 1964 as an all-male residence hall, is now a coeducational facility with many rich traditions. Marlatt Hall alumni and campus community members are invited to attend a celebration that day at 3 p.m. on the Marlatt back lawn, which will include a brief ceremony and light refreshments.
---
Staff Honored for Years of Service
The Department of Housing and Dining Services would like to recognize five of its long-standing leaders for decades of devoted service.
John Pence, senior associate director, Mary Molt, associate director, Richard Howerton, custodial specialist, Gene Tebbutt, physical plant supervisor specialist, and Richard Wege, cook senior, were recognized by Governor Sam Brownback during the Service Award Ceremony Sept. 12 at the Statehouse. Pence has been a member of the department's staff for 50 years, and Molt, Howerton, Tebbutt and Wege for 40.
---
Congrats to the JP's Scholarship Winners!
Housing and dining services has named the recipients of the fall 2014 JP's Scholarship.
Eric Speers, cook supervisor from Gardner, and Sabrina Giersch, staff supervisor from Olathe, will receive scholarships of $250 each. The scholarship is awarded to hardworking staff members of JP's Sports Grill at Jardine Apartments and is funded by housing and dining services and tips from patrons.
---
Technological Troubles?
Our goal is to make your technology experience throughout the school year as smooth and seamless as possible. We can assist you with network registration, connection issues, computer virus removal, and general technical support for your computer, mobile device, printer or gaming device. Visit the ResNet page to learn more.
---
Take Advantage of Available Resources
The goal of Housing and Dining Services is to provide you with an affordable, safe and pleasant living environment that supports your ability to succeed at K-State. As a client of Housing and Dining Services, you have access to the Derby Academic Resource Center, which offers study space, printer/copier access and much more. This page also contains a list of university resources.