Housing and Dining Services
2018-2019 Resident Information
Wanting to know more about on-campus housing for the 2018-2019 academic year? With ten residence halls, a large apartment community, one leadership/scholarship house for women and a house for honors students to choose from, we have your housing needs covered.
Our most frequently asked questions are covered in our Resource Guide (PDF):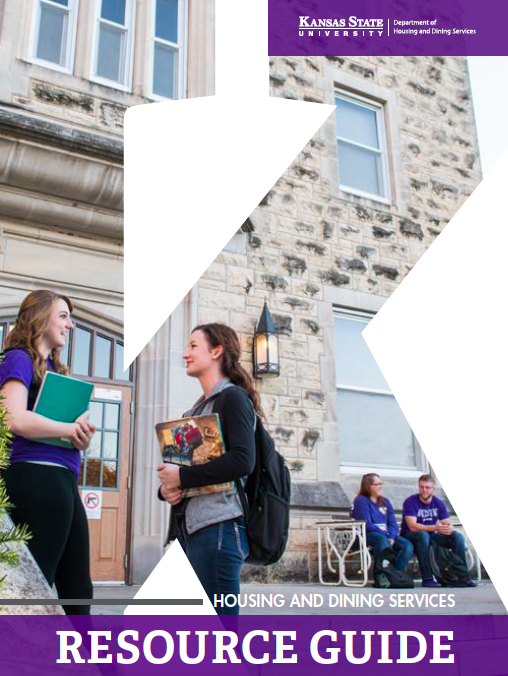 You can find more information about our housing services on our living options page.
---
Summer Housing Info
Housing is available on campus during the summer 2018 intersession.
Housing and Dining Services offers flexible and convenient housing options to students taking classes during the summer semester. Any student who will be enrolled in classes or completing academic work at Kansas State University during the summer or fall 2018 semester is eligible for on-campus housing.
---
Summer Dining Information
Hoping to catch a bite to eat in one of our dining centers this summer? Kramer and Derby dining centers have posted their summer hours of operation.
With the exception of summer school and Boy's State of Kansas, all meal plans, groups and guests will be served at Derby Dining Center from lunch on May 31 through June 9. Kramer will not be available for meals during this time.
---
2018-2019 Student Housing Guide