Housing and Dining Services
Goodnow Hall Rooms Available for Selection
Housing and Dining Services is pleased to share that the B wing of all six floors of Goodnow Hall will be open for the 2018-2019 academic year. Previously we announced that Goodnow would be closed for the year, but due to an accelerated schedule for renovations and increased demand for on-campus housing, it was decided these areas of Goodnow will be open.


Current students have the opportunity to select one of these rooms in Goodnow by logging into the
Resident Portal
. In the Portal, students who have already selected a residence hall room can simply change their room selection. Students who have not completed the room selection process will need to complete the three reservation steps (application, contract and room selection). Current students have until April 1 to select a room before new students are able to choose.
Please note that some resources in Goodnow will not be accessible in 2018-2019, including the study rooms, music room, kitchen, weight/fitness room and TV room. Students needing these resources will be able to access them in another residence hall in the Kramer Community.


If you have questions about Goodnow Hall or the room selection process, please contact Housing and Dining Services at 785-532-6453 or housing@k-state.edu.


---

Menu Madness Championship Cook-Off Recipes
Your more-than-600 votes over the past week have determined the top two recipes of the Menu Madness Contest!
Bruschetta Grilled Chicken Zoodle Bowl
Spiralized zucchini squash topped with grilled chicken breast, fresh tomatoes and basil, balsamic vinegar and freshly grated Parmesan cheese.
What makes this dish nutritious? Fresh zucchini is a great source of energizing B vitamins and fiber for healthy digestion, as well as potassium and carbohydrates with anti-inflammatory properties that can improve heart health by lowering cholesterol naturally.
Taco Soup
Taco-seasoned ground beef, black beans and navy beans, fresh tomatoes and diced green chilies, all combined in a mouthwatering broth and topped with grated cheddar cheese and all your favorite taco fixings!
What makes this dish nutritious? This bowl is seriously packing the protein with ground beef and two types of beans! Not only do beans make a great low-fat protein option, but they contain fiber, potassium, folate, calcium, vitamin A, and iron which makes them great for heart health and digestion!
The cook-off will be March 28 during lunch at the Cultivate You serving lines in all three dining centers. At Kramer and Derby, this line is open from 11:30 to 1:30 p.m. Van Zile's line is open until 1 p.m. Taste samples of each dish and vote for your favorite!
Congratulations to our top recipe authors!
---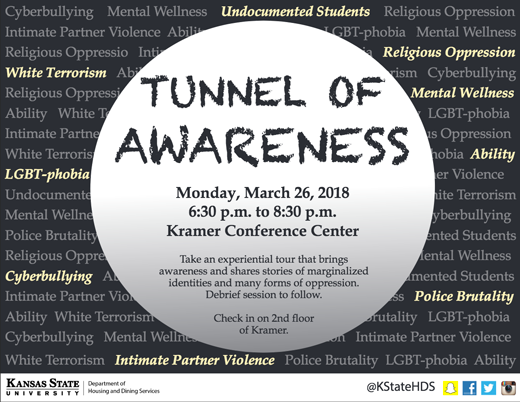 ---
2018-2019 Student Housing Guide