Community Assistant Position Opening
Job Summary
Desk operations are a critical component of our residence hall system. Residents, faculty, staff, guests and the general student body rely on the desk for services, support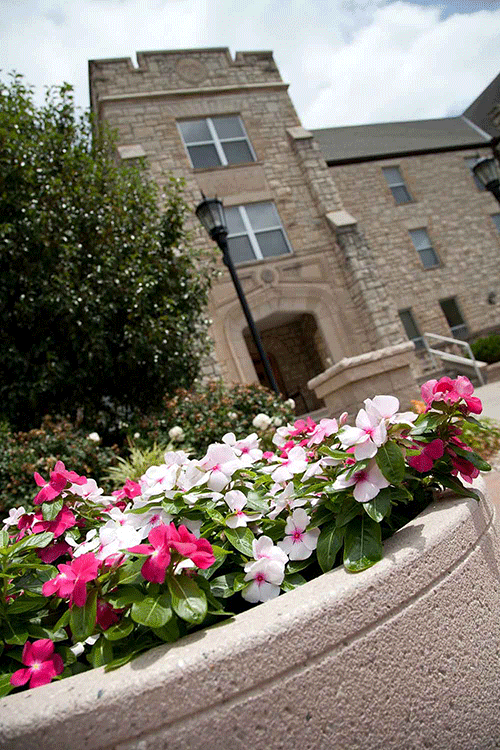 and information. Because of the services provided by our desks, the Community Assistant is required to be an effective and courteous agent of Housing and Dining Services.
The Community Assistant is required to comply with all conditions of employment. These conditions include:
Enrolled as a full-time student at Kansas State University
Reside in the residence hall in which employed
Maintain a minimum cumulative GPA of 2.0 and be in good academic standing
Ability to work minimum number of hours as determined by desk supervisor
Ability to follow university and departmental policies
Scheduled work shifts may include some shifts over university break periods.
General Duties
Assist in the opening and closing of the residence hall. This may require early arrival and late departure.
Sort, post and distribute mail, packages and newspapers
Answer the telephone in a courteous manner
Assist in crisis response
Monitor the established security systems and report problems
Receive and convey all information appropriately
Check out and receive equipment, always monitoring its condition upon return
Work with other staff to meet the needs of residents, faculty, staff, guests and the general student body
Perform administrative responsibilities effectively and efficiently
Assist in maintaining the department's physical facilities
Maintain appropriate records as needed
Responsibly handle all monetary transactions (if applicable)
Represent Housing and Dining Services in a positive manner
Maintain confidentiality at all times
Support the academic mission of Kansas State University
Monitor and maintain an appropriate atmosphere in the lobby
Attend all training sessions and meetings as required by desk supervisors
Monitor the entrance to the building through guest registration
Carry out other duties as assigned by supervisor
Apply Now
https://kstate.qualtrics.com/jfe/form/SV_74Boc0PRKbBmenY
Y
Apply Now