Housing and Dining Services
Plan on Joining Us!
On Tuesday, Nov. 29, we will be hosting the Housing Contract Webinar for the 2023-2024 academic year. Incoming students can ensure that they receive information and reminders about it by filling out the Housing Information Request Form. You can also view last year's webinar.
2023 Princeton Review
Housing and Dining Services prides ourselves on taking excellent care of our residents, and that is reflected in our recent Princeton Review rankings. The 2023 Princeton Review ranks us #1 Best Quality of Life, #8 Best Campus Food, and #19 Best College Residence Halls.
From fostering community in our residence halls, to serving up delicious home cooked meals in the dining centers, and teaching responsibility and leadership through student employment in our retail operations, Housing and Dining strives for residents to have a well-rounded and positive experience living on-campus.
Learn more about the 11 rankings K-State received and see for yourself why students love our university!
---
We're Hiring!
Nothing is more convenient than working where you live, and Housing and Dining Services has several opportunities for you to choose from! We currently have open positions in many areas across our department including dining services, student living, marketing and communications, maintenance and facilities, retail, and residential networking!
Whether you want to learn how to brew the perfect cup of coffee, or help fellow students with tech problems, Housing and Dining has a job for you! Our student employees learn the importance of responsibility, grow as leaders and work alongside their peers, all while making a competitive wage.
To learn more about our open opportunities visit our Handshake page.
---
Housing and Dining Services App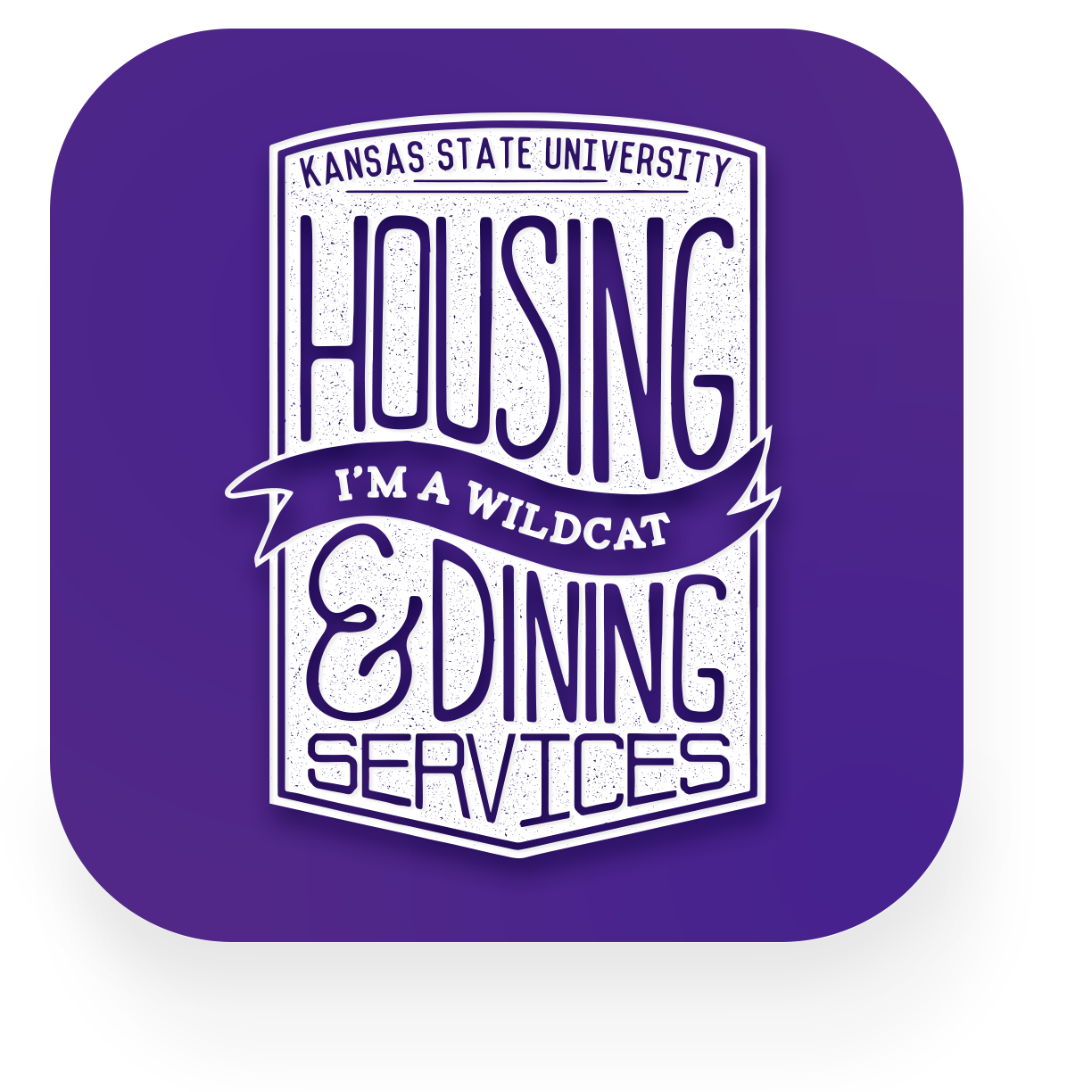 Housing and Dining Services now has an app! With the new K-State HDS mobile app, easily access the dining center menus, view your meal, Cat Cash and Dining Dollars balance at a glance, check in or out of your residence hall or apartment and file a work order.
More functionality will be added throughout the year. Download it on the Apple App or Google Play Store today!
Thank you!
We're here to answer your questions. Call us at 785-532-6453 or email housing@k-state.edu.