Housing and Dining Services
Fall 2022 Move-In
Residents self-select a check-in appointment time. As part of our early move-in process, resdients can arrive Aug. 14-16 (early arrival fees apply). The early check in process begins at 9 a.m. Sunday, Aug. 14.
The residence halls will officially open on Wednesday, Aug. 17.
---
K-State requiring first-year Manhattan campus students to live on campus beginning fall 2022
To contribute to student success, first-year students on Kansas State University's Manhattan campus will be required to live on campus during their first two semesters beginning in fall 2022.
"National research and an analysis of university-specific data both show a statistically significant difference in the first-year retention rate and cumulative first-year grade point average between students who lived on campus versus students who lived off campus," said Thomas Lane, K-State vice president for student life and dean of students. "K-State first-year, full-time students living on campus average higher GPAs, stay in school in higher numbers and graduate faster."
Students may apply for an exemption to the policy. Additional information on eligible exemptions is available. The exemptions application process will go live in December.
---
Housing and Dining Services App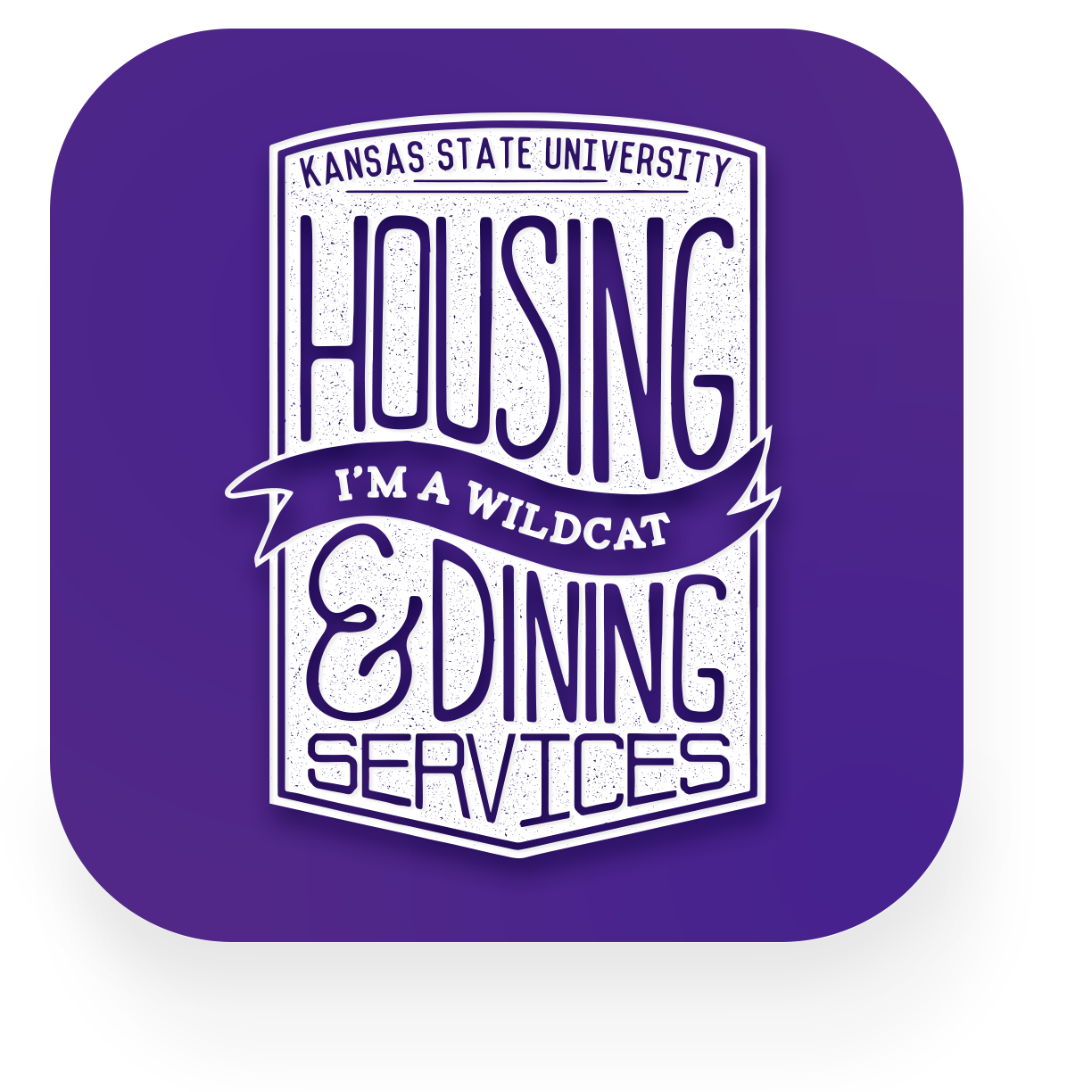 Housing and Dining Services now has an app! With the new K-State HDS mobile app, easily access the dining center menus, view your meal, Cat Cash and Dining Dollars balance at a glance, check in or out of your residence hall or apartment and file a work order.
More functionality will be added throughout the year. Download it on the Apple App or Google Play Store today!
Thank you!
We're here to answer your questions. Call us at 785-532-6453 or email housing@k-state.edu.