Cornerstone Coffee & Bakery Happy Hour Specials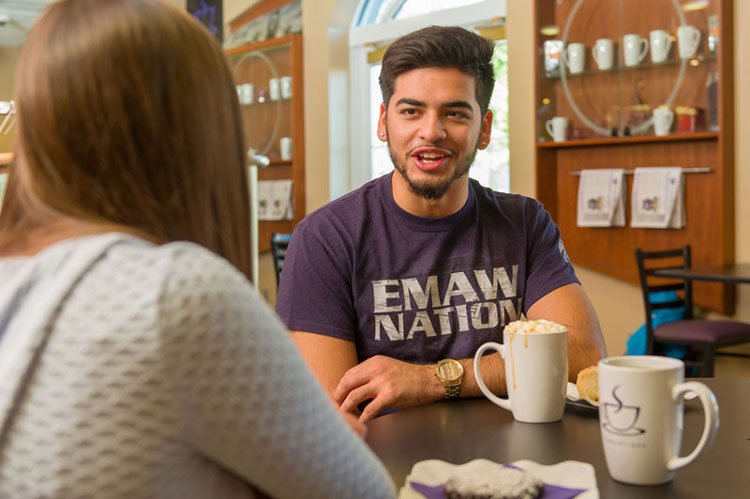 Dec. 10, 2019 — Come enjoy a half price specialty drink for your study session at Jardine's Cornerstone location this December.

Happy Hour will be from 6-9 p.m. Monday through Friday. The special pricing will be for dine-in orders only. A single is $3 but will be $1.50 half price and a double is $4 but will be $2.50 during the discounted time. The special study hour drinks will be:
Cinnamon Roll Latte: Maple spice and caramel syrup topped with whipped cream, cinnamon spice and caramel drizzle
Pumpkin Chai Latte: Chai and pumpkin spice syrup, topped with whipped cream and pumpkin spices
Spiced Mocha: Mocha sauce and spiced brown sugar syrup topped with whipped cream and mocha drizzle
Salted Caramel Mocha: Salted caramel and mocha sauce topped with whipped cream, mocha and caramel drizzle
Irish Fizz: Irish cream syrup, espresso, cola and a splash of half and half, topped with whipped cream and cinnamon spice
Caramel Apple Cider: Steamed apple juice and caramel sauce topped with cinnamon spice
Join us for Happy Hour at Cornerstone and get your study drinks half price!