Wine & Dine Tasting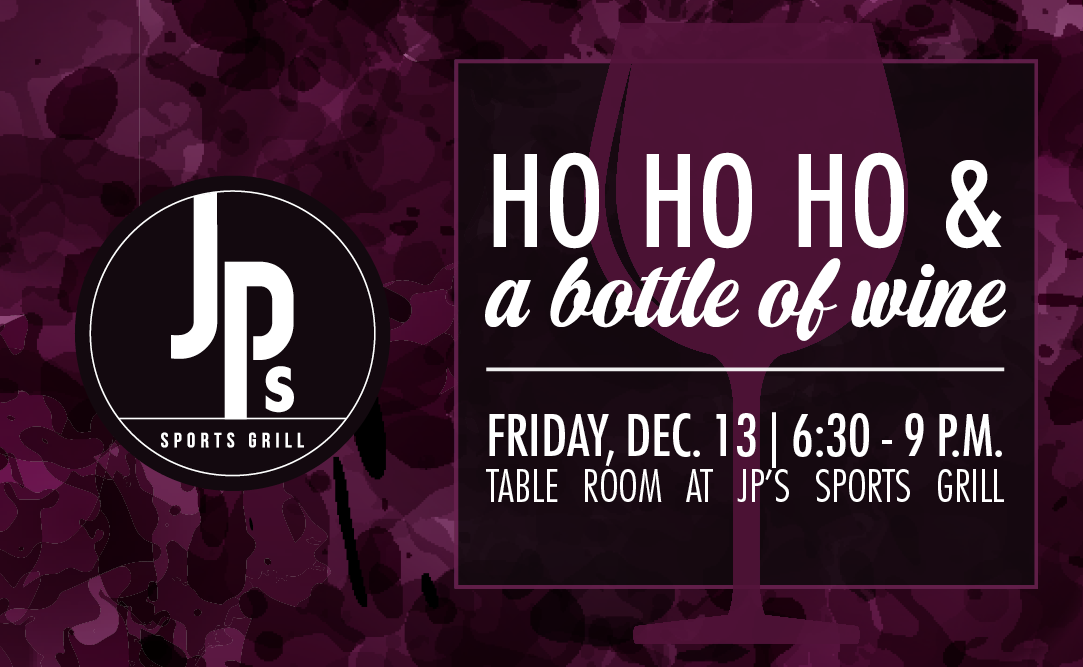 Wine and Dine at JP's Sports Grill
Dec. 3, 2019 — Wine lovers are invited to attend a fun and informative wine and dine tasting event from 6:30-9 p.m. Friday, Dec. 13, in the Table Room at JP's Sports Grill.
Guests will enjoy a taste of the chef's culinary expertise with a special four-course dinner inspired by and paired with selections from wine buyer Mike Phillips.
Limited tickets are available and will be sold at JP's Sports Grill for $58 apiece, which includes the four-course dinner, wine pairings, tax and service. To purchase tickets, guests must be 21 or older.