Jardine Apartments
Apartment Living at K-State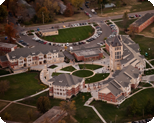 Apartment types
Jardine Apartments
785-532-3790
apartments@k-state.edu
Jardine Apartments is a safe, comfortable and affordable "home away from home" for more than 1,500 residents from about 50 different countries.
Residents of Jardine are undergraduate, graduate and doctoral students, as well as single students, married couples and families.
Jardine has more than 800 apartments featuring 90 different floor plans. Options include 1-, 2-, 3- and 4-bedroom apartments, as well as studios, lofts and town houses.
A trained professional staff, as well as a 24-hour maintenance crew, is available to assist residents.
Jardine Apartments COVID-19 Status
Operational Changes
The Jardine Apartments office is open Monday - Friday, 8 a.m. - 5 p.m. You may also contact the Jardine Apartments office by phone (785-532-3790) or email (apartments@k-state.edu).
The Housing and Dining Services office is open with limited service in the Pittman Building. We encourage you to call the main line (785-532-6453) before going to Pittman for service, as we can likely help over the phone rather than in person.
Maintenance Services
To protect the health and safety of our maintenance staff, we can only respond to emergency maintenance issues. You can submit work orders for routine maintenance through the resident portal and we will address those requests as we are able.
Mail
Mail will continue to be delivered to the Jardine mail room but expect delays in delivery timelines. The map room is not accessible at this time so enter the mail room from the west doors or the east doors into the Building 7 laundry room.
Laundry
At the advice of health care professionals, laundry rooms remain available for use for residents.
Common Areas
Common areas, such as Frith Community Center, the Map Room in Building 7 and the seating in the Tower Building, are currently closed.