About Us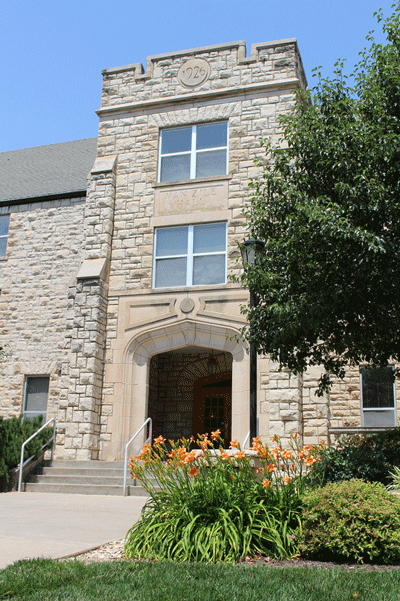 Coordinator Hiring Team
Nick Lander, associate director of residence life/interim associate director of housing and dining services
Alex Trout, area coordinator and hiring committee chair
Eddy Gonzalez, area coordinator
Meg Johnson, community coordinator
Victoria Feldkamp, community coordinator
Kassi Sprecher, community coordinator
Department Overview
Housing and Dining Services is a self-operated auxiliary department with five functional areas: administrative services, facilities management, dining services, student living and retail operations. The department serves more than 4,000 students in ten residence halls, a leadership/scholarship house and a house for honors students, and more than 1,000 residents in our apartment community. In 2007, 14 new buildings were opened at Jardine Apartments and three more were added in 2012, providing new housing options for single undergraduate students while continuing to provide homes for families and nontraditional K-State students. In 2016, a new residence hall and dining center opened to accommodate 540 additional students.
Get a broader view of who we are in the Kansas State University College Portrait.
Student Living Mission
We will support students by engaging in collaborative relationships that encourage scholarship, community and self-discovery. By creating intentional environments of quality and care, we will enable students, faculty and staff to achieve excellence.
Departmental Diversity Statement
Kansas State University's Department of Housing and Dining Services is dedicated to creating a culture that welcomes and embraces students from all backgrounds. By constructing meaningful dialogues and educational programming with our on-campus communities, we strive to engage students and staff members in the exploration and celebration of identities that align with — as well as differ from — their own. Through our continued efforts, it is our mission to enable students and staff alike to develop greater cultural competence in order to foster communities of justice and inclusive excellence.
Residence Life Focus Areas
ACADEMICS remain a focus of all staff members working in residence life. Academic support can be found in our academic resource center, which provides quiet study spaces, computers for student use, help with study skills, and copying and printing services. We offer students the opportunity for involvement in several specialized living/learning environments.
The appreciation of DIVERSITY is an important part of a student's development. Each of our residence halls or communities is partnered with a cultural and diversity advocate who serves as a voice for underrepresented students, provides diversity-related educational opportunities for all students and works with hall staff to increase residents' cross-cultural competencies.
The recruitment and retention of students is critical to the success of our department. Because K-State has no residency requirement, ENROLLMENT MANAGEMENT efforts are a necessary part of our operation. These efforts include attending recruitment events, advising the Housing and Dining Ambassadors and working with hall tour teams.
Whether a student is involved in their Hall Governing Board (HGB) or on the executive board of the Association of Residence Halls (ARH), LEADERSHIP is an important part of residence hall living at K-State. We explore the topic in greater depth during a seminar series for on-campus students.
Jardine Apartments Cornerstones
These cornerstones outline the vision of the Jardine Apartments community and are the heart of its activity. They drive all endeavors related to the community, including its redevelopment project.
TRADITION allows us to pass our unique qualities from one generation to another. Building on the expectation that a secure, welcoming environment is a must, community becomes more than a definition of persons living in the same area and extends to a feeling of home. We want the living experience to be about understanding what it means to be a K-Stater and a Jardine resident.
How many people can say they have lived in a GLOBAL environment — one that is truly comprehensive in approach? A global village of diversity is reflected in our neighborhoods, staffing, program development, and services offered to residents and the university. The community has and will continue to serve students from more than 55 different countries. Students with families, faculty and staff, student groups and more live, work and play alongside one another.
Residents and staff will be impacted and enriched through the enhanced EDUCATION provided by the resources available at Jardine. An attitude of excellence prevails as the classroom and living room unite in an extension of the educational environment K-State has to offer. The opportunity of a lifetime awaits if you become a citizen of this unique community. You will make connections between life lessons and academics that will leave you better prepared for the "real world."
Jardine above all embodies IMAGINATION. Its development was marked by innovative and resourceful thinking. The redevelopment has been driven by pioneering design concepts. The buildings will become landmarks and elicit a sense of belonging for the academic community.
---
Residential CAT Communities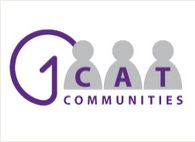 As a Community Coordinator, or CC, you may have the opportunity to supervise one to four Residential Learning Assistants. RLAs serve an integral role in connecting the students' classroom experience to their living experience in our Residential CAT Communities. The CC's role is to provide guidance, supervision and support to the RLA in this endeavor. The CC integrates the RLA into the staff team and helps merge the RLA and RA roles with the goal of helping both successfully support their residents.
Current CAT Communities
The American Story: Derby Community
AP Design: Wefald and Goodnow halls
Find Your Fit: Kramer Community
First in the Family: Haymaker Hall
First Scholars: Strong Community
Global Village: Moore Hall
Muggle Studies: Strong Community
Pop Culture and Society: Kramer Community
Pre-Med: Kramer Community
Psychology of Prejudice: Kramer Community
Strengths: Derby Community
What Not to Wear: Ford, Haymaker halls
The World of Professional Selling: Haymaker Hall
---
About Manhattan
The Little Apple is well-loved by its residents. Manhattan ranks among the best classic college towns in the country — it's big enough to offer opportunities and adventures but small enough to focus on the university. Forbes Magazine recently ranked Manhattan No. 3 in the nation for best small places for business and careers, and a 2015 survey by Livability.com named us the No. 1 college town nationwide.
Fast Facts
Nickname: The Little Apple
City population: 56,000
Regional population: 200,000
Original name: New Boston
Incorporated in 1857
Wildcat pride: In the 2018 edition of "The Best 379 Colleges," The Princeton Review rated K-State as No. 1 for town-gown relations, No. 2 for best athletic facilities, No. 3 for best quality of life, No. 3 for students pack the stadiums, No. 6 for happiest students, No. 6 for students who love their colleges, No. 6 for best health services, No. 7 for best-run colleges, No. 16 for best career services and No. 19 for best college dorms.