Join Our Coordinator Team
Welcome!
Kansas State University prides itself on tradition and its environment filled with people who genuinely care. We call it the K-State Family. The Department of Housing and Dining Services is looking for dedicated full-time, live-in professionals to join our family. Take some time and explore the information about our Community Coordinator positions to decide if Kansas State University is a fit for you. We hope you consider applying!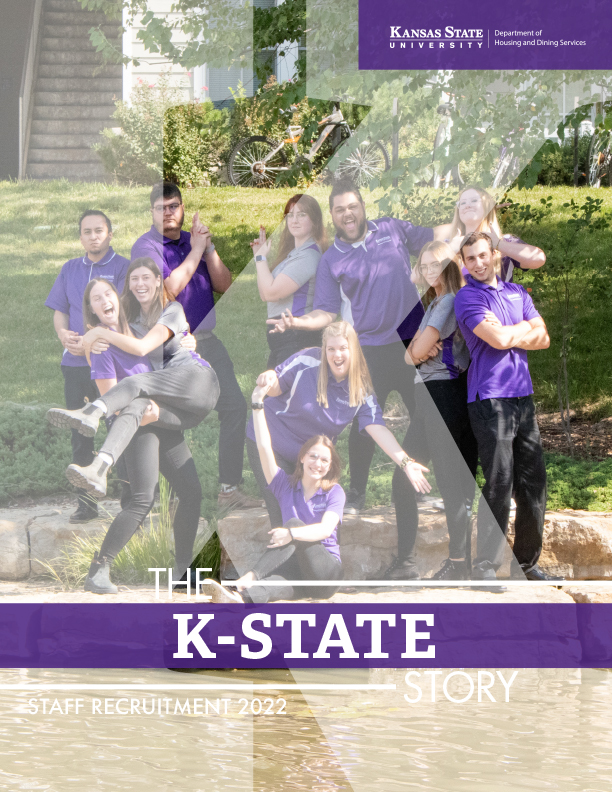 From the Director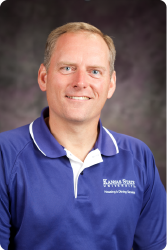 We're glad to see you're considering a position here at Kansas State University Housing and Dining Services. One of our most important opportunities to impact our students, the K-State culture and the future of our organization is in the recruitment of exceptional staff. We have a reputation for taking great care of potential staff members during the recruitment process, and I know that you will be taken care of, too. We will be timely and forthcoming in our process, and should you ever need anything, all you have to do is ask.
Our department is in a dynamic time and place, with many recent construction projects and more in the planning phases. We are not only changing our physical structures, but also partnering with our colleagues in Academics and the Division of Student Life to foster outside-the-classroom learning. We have a robust first-year experience program and we're working with a separate, grant-funded program to help our first-gen students persist to graduation as well. You will find our staff to be energetic, professional and engaging in their efforts to develop the best experience for the students and for the staff who support them.
You can learn more about the future of our campus through the K-State 2025 plan. The plan describes our institutional aspirations and goals for K-State in 2025.
Thank you for your time, and please know that we care deeply about you and how you might join the K-State Family.
Sincerely,
Derek Jackson
Associate vice president and director of Housing and Dining Services