Halloween Spookeasy at the Gastropub
Celebrate Halloween at the Upcoming 'Spookeasy'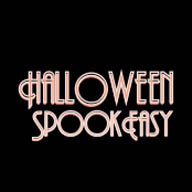 Oct. 25, 2019 – Union Station by JP's and the Union Program Council are partnering to host a Halloween "Spookeasy" from 7-10 p.m. Wednesday, Oct. 30. The event will be held in the Gastropub, located inside the K-State Student Union.
This speakeasy event will feature live jazz and a costume party for individuals and groups.
The Gastropub's daily cocktail menu will be available, along with two event-specific drinks: the "Autumn Apple" and "Jekyll and Gin." A second mocktail menu including "Witches Brew" will be available for guests under 21.
"Spookeasy" guests are instructed to enter through the Union's loading dock along 17th Street using the password that can be found through solving the riddles on UPC's Twitter and Instagram accounts. If you solve the riddles, you can earn a free dessert voucher upon entrance to be used at the event.
For more information, visit the UPC website or call 785-532-6571.