Union Station by JP's Gastropub

Union Station by JP's Gastropub
Contact Us
785-532-1114
Location
K-State Student Union
918 N. Martin Luther King Jr. Drive
Manhattan, KS 66506
Located inside the K-State Student Union ( Map )
Hours of Operation
Academic Hours
Monday through Wednesday: 11 a.m. to 5 p.m.
Thursday and Friday: 11 a.m. to 6 p.m.
Happy Hour specials begin at 3 p.m. daily.
All hours subject to change in response to customer demand and available staffing.
Place your to-go or preorder online or by calling us at 785-532-1114.
Order Online
https://apps2.housing.k-state.edu/JPsAtUnionStation/build/#/
Y
Order Online
Union Station by JP's is Kansas State University's first gastropub. What's a gastropub, you ask? First of all, it's a pub. At Union Station, visitors can choose from 16 regional beers, two regional wines and two pre-mixed cocktails — all on tap!
The "gastro" prefix tells you it's more than just drinks. Gastropubs also serve high-quality food, and our chefs have developed a menu that will make Union Station one of your favorite Manhattan restaurants.
Visit us in the K-State Student Union on the first floor dining area. One of our 18 televisions will surely have the game you're wanting to catch, and the relaxed atmosphere includes comfortable seating for 160 indoors and 40 on our balcony overlooking Memorial Stadium.
Receive a voucher for two free hours of parking in the garage with your $10 minimum purchase after 5 p.m. on weekdays and all day Saturday and Sunday.
View the Menu (PDF)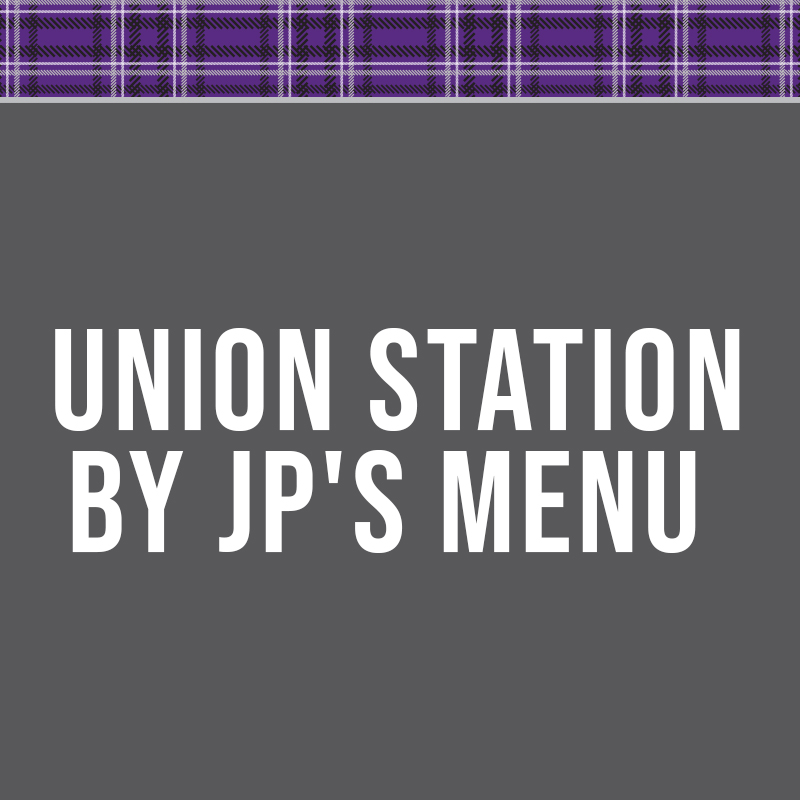 Work with Us!
We're always looking for students to work in our dining and retail locations. Learn more .