Info and Important Dates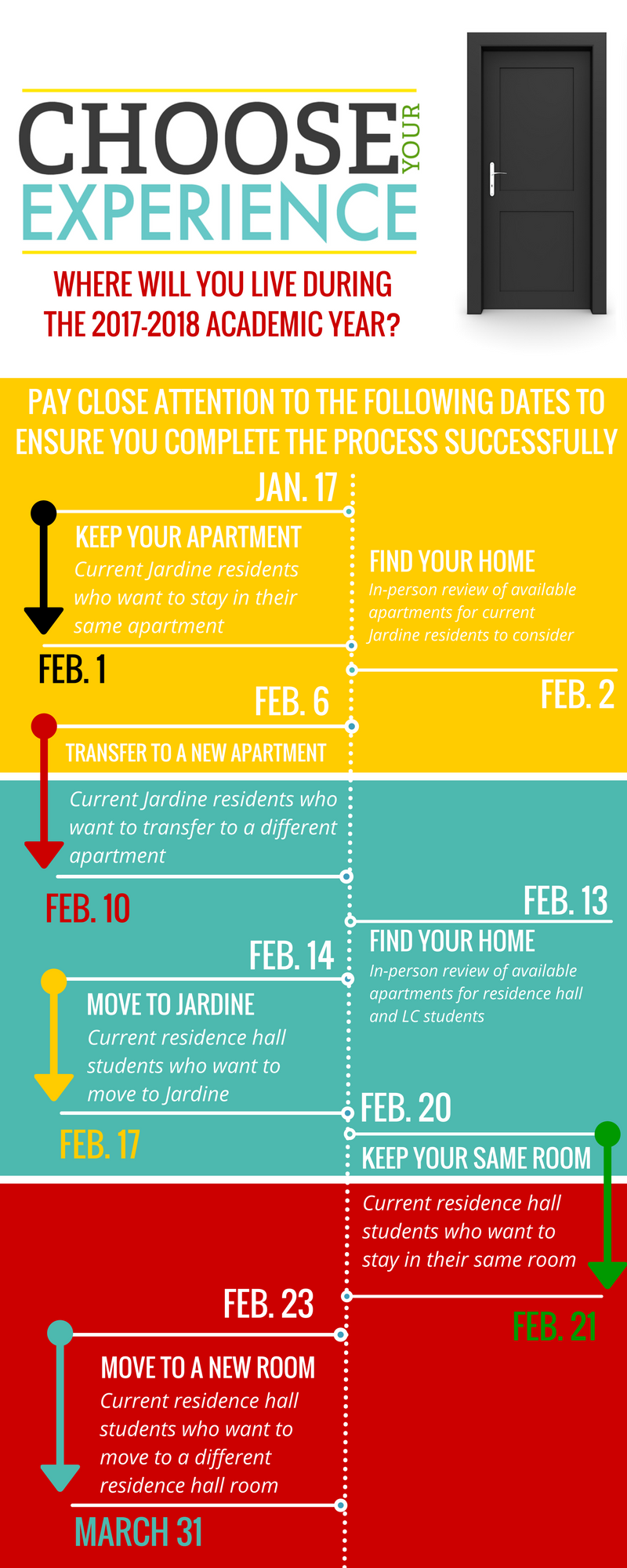 Choose Your Experience Info Sessions
A series of information sessions will be scheduled soon. Check back here and watch for more details in the halls and dining centers.
Priority
Current residents get first dibs on campus living spaces for 2017-2018, but you must complete the steps outlined for your desired space by its specified dates. If you're interested in reserving space in one of the residence halls, space selection priority is granted in order of contract completion date. Be sure to complete your application now, then the contract as soon as you're able starting Nov. 1.
For residents who wish to live at Jardine Apartments, priority is determined by the number of semesters you have completed at K-State. To participate in this reservation process according to your seniority standing, you must complete your application by Feb. 15.
Need a Roommate?
K-State Housing and Dining Services is pleased to partner with RoomSync to provide a roommate matching program for on-campus K-State students. RoomSync allows users to create a matching profile as part of a Facebook app. Students can search for roommates until they find the right match.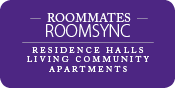 ---
Questions?
Call the help desk at 785-532-6453.
Available 8 a.m. to 5 p.m. weekdays.